The Adaptation Research Alliance (ARA) enages with the the United Nations Framework Convention on Climate Change (UNFCCC) to ensure its processes can benefit, insofar as possible, by the depth and breadth of expertise within the Alliance.
The ARA does this by participating at the annual Conference of the Parties (COP), providing submissions on the Global Stocktake, and contirbuting to the knowledge base of loss and damage.
Global Goal on Adaptation
A compilation of illustrative targets and indicators for the Global Goal on Adaptation (GGA) was submitted by the UN Foundation on behalf of a consortium that included the ARA. The Alliance also produced a video,
Related
Global Stocktake
The ARA has enabled submissions to the UNFCCC GST, bringing in the voices of researchers and practitioners working on the frontline of climate adaptation about what is missing to make better progress on adaptation.
Related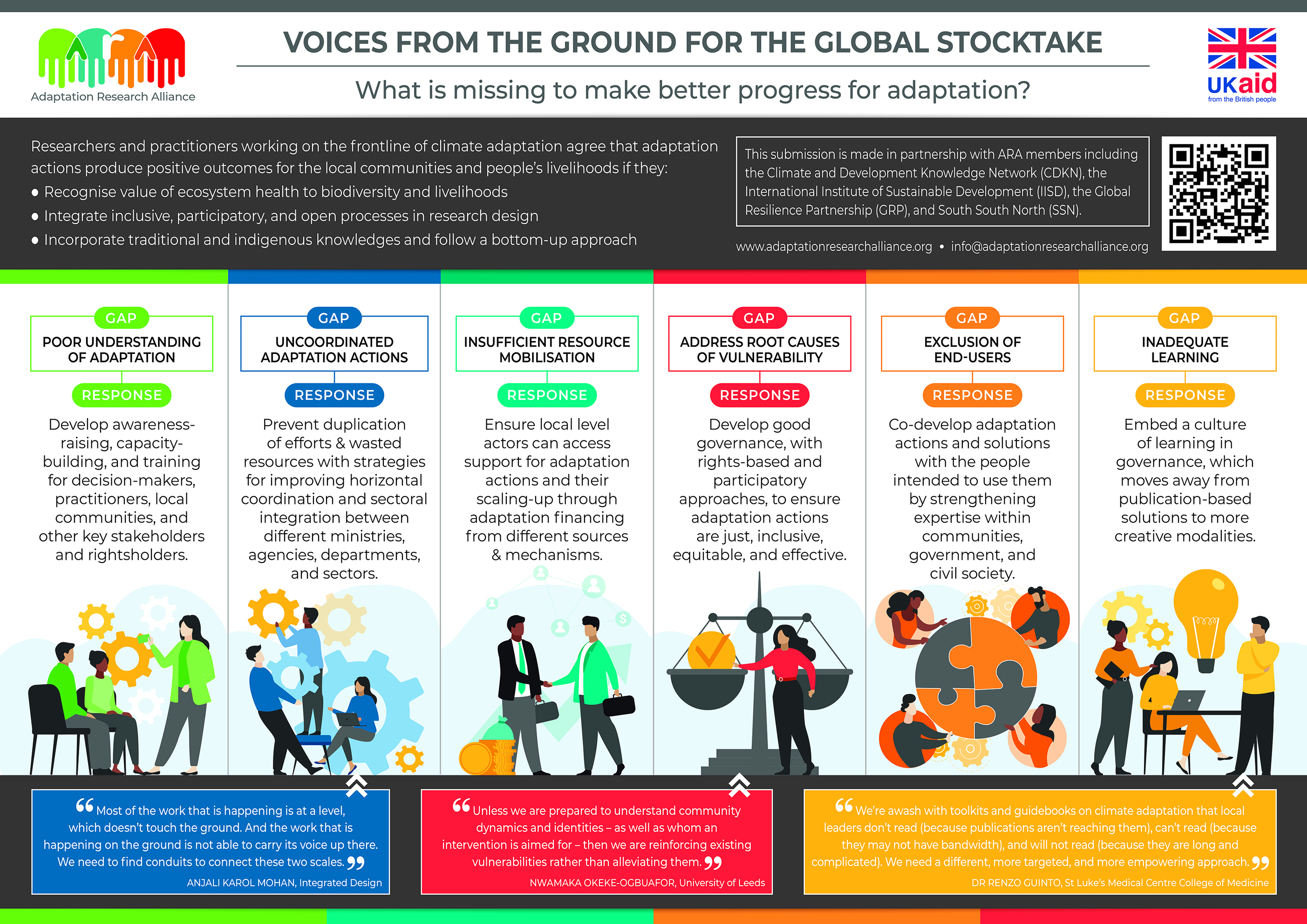 Join the ARA
Want to join our global coalition? Learn about the benefits of ARA membership and whether your entity or organisation is eligible.