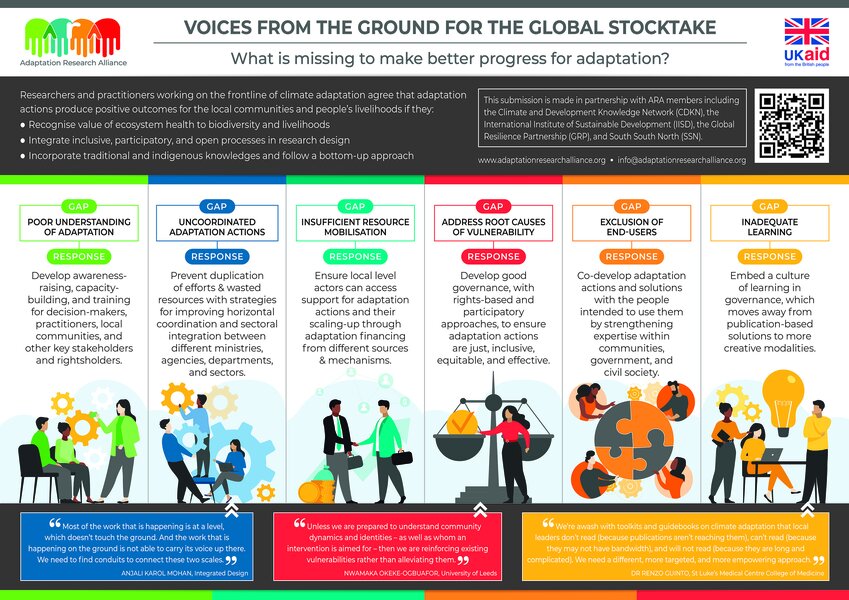 What is missing to make better progress on adaptation? This poster aims to answer that question, and propose solutions, specifically with regard to adaptation elements of the UNFCCC Global Stocktake.
Based on insights from ARA members who are researchers and practitioners working on the frontline of climate adaptation, the poster was designed to reflect the Alliance's submission to the Global Stocktake made at COP27 in Egypt.
Related
Achieving adaptation progress
Download the ARA poster on adaptation presented alongside our submission to the UNFCCC Global Stocktake.