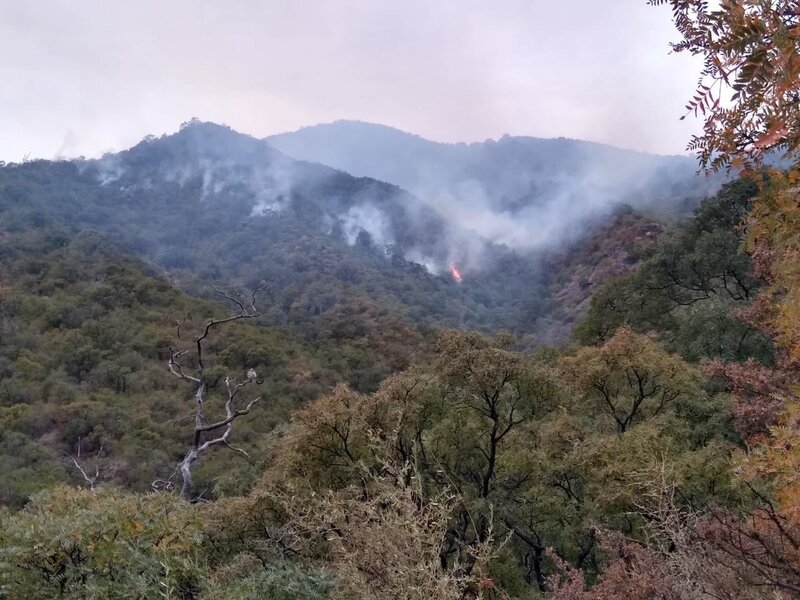 Communities in the mountain valley of Punilla, in central Argentina, are working to identify what's needed to effectively adapt to the rising instances of forest fires arising as a result of climate change.
Led by local non-governmental organisation Asociación Civil Apu Kuntur, and with partners including the Network of Ecological Restoration of Argentina and the Centre of Excellence in Processes and Products of Cordoba (CEPROCOR), these communities are engaging in action research that can strengthen their collective efforts to identify effective solutions.
Titled 'Where there was fire, there will be forests,' their work is among 30 awardees of the ARA's 2023 Grassroots Action Research Micro-grants currently implementing action-research projects in the Global South. The grants focus on building relationships and understanding the needs and priorities of local communities, researchers, and policymakers, to enable them to adapt to climate change.
Addressing gender and social inclusion
Staying true to one of the ARA's core values of equitable gender and social inclusion, the Grassroots Action Research Micro-grants cohort includes projects focusing on menstrual health risks induced by climate change (India), adapting to rising sea levels and their impact on pregnant women's health (Bangladesh), making visible women with disabilities in climate adaptation responses (South Sudan), and gender responsive approaches to rural women farmers (Nigeria).
The recent baseline report produced by Viridia Projects (coming soon!) on the 2023 micro-grants shows that in total, 100% of the grants address gender and social inclusion in their projects, with 77% specifically identifying relevant intersections up front, detailing how they will be integrated in the project approach.
The report also shows the value of the Adaptation Research for Impact Principles in action-research projects for adaptation. Indeed, all the grantees have implemented Principle 1:
Research is needs-driven, solutions-oriented and leads to a positive impact on the lives of those at risk from climate change (who or what is the research for?).
Collaborative transdisciplinary partnerships
Each of the 30 projects selected in 2023 have been awarded up to GBP 15,000 to carry out work between May and December 2023. However, each project is delivered by transdisciplinary partnerships of action and research stakeholders and entities, meaning there is a total of 56 collaborating organisations working collectively to frame approaches and generate information that will benefit those at risk of climate change.
If you're interested in connecting with any of the micro-grant projects to scale-up or collaborate on their projects, or if you would like to follow the micro-grant journey, follow us on LinkedIn and Twitter.
You can also attend the ARA's upcoming hybrid event at the Adaptation Futures 2023 conference titled: Southern Led Micro-grants as a catalyst for scaling up local adaptation.
Alternatively, feel free to reach out directly by emailing: secretariat@adaptationresearchalliance.org.
Photo supplied by Asociación Civil Apu Kuntur
30 Global South projects awarded
Awarded projects from Africa, Asia-Pacific, Latin America & the Caribbean will carry out inclusive, locally-led adaptation research for building resilience in the Global South.