The United Nations Development Programme (UNDP) has joined the Adaptation Research Alliance (ARA) to support collaborations that lead to effective adaptation solutions.
The UNDP and ARA have signed a statement of intent to work together to enhance and support collaboration between the research and implementing communities. Knowledge and research are essential enablers to ensure that climate adaptation action is targeted and effective.
UNDP will join the ARA as a member and endorse the co-developed six Adaptation Research for Impact Principles.
UNDP and ARA will support enhanced research linkages to National Adaptation Plans and Strategies and will explore developing other technical assistance facilities that engage in-country academic and research institutions to inform policymaking and investment decisions for adaptation action. Other areas of collaboration will potentially include Monitoring & Evaluation (M&E) and fostering innovating adaptation solutions.
"Climate change is a clear and present danger," says Ms Srilata Kammilla, Head of Climate Change Adaptation at United Nations Development Programme. "The urgency to scale and accelerate our adaptation action and decision-making and planning at the pace and scale required demands even deeper engagement with the science community to generate and provide relevant, timely information."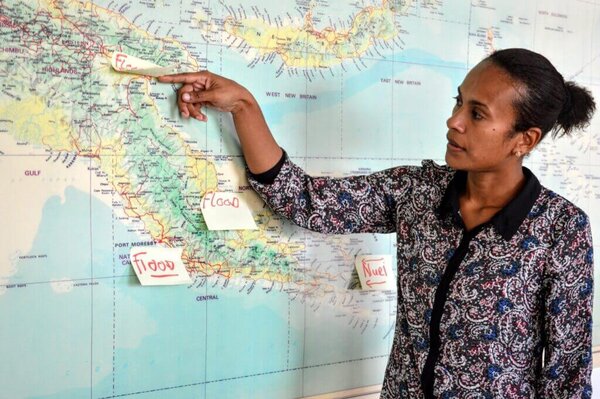 About UNDP
The United Nations Development Programme (UNDP) works in about 170 countries and territories, helping to eradicate poverty, reduce inequalities and exclusion, and build resilience so countries can sustain progress. As the UN's development agency, UNDP plays a critical role in helping countries achieve the Sustainable Development Goals.
Within the focus area of Climate Change Adaptation, UNDP builds on the experiences and lessons from a portfolio of initiatives in over 100 countries, advancing a 'whole-of-society' approach to accelerate adaptation action by supporting countries to mobilize public and private finance. UNDP also assists countries in integrating adaptation into policy, planning, and decision making to implement their adaptation priorities.
About the ARA
The Adaptation Research Alliance aims to accelerate and scale investments in action-orientated research in developing countries, that addresses the pressing knowledge needs for adaptation and resilience of the most vulnerable, builds capacity at all stages from research to action, strengthens research–implementation linkages, and promotes greater learning.
The ARA is a coalition of over 90 stakeholders across the climate adaptation research–action landscape, spanning the Global North and Global South. To find out more about our intended outcomes please see the ARA Theory of Change.
Join the ARA
Want to join our global coalition? Learn about the benefits of ARA membership and whether your entity or organisation is eligible.