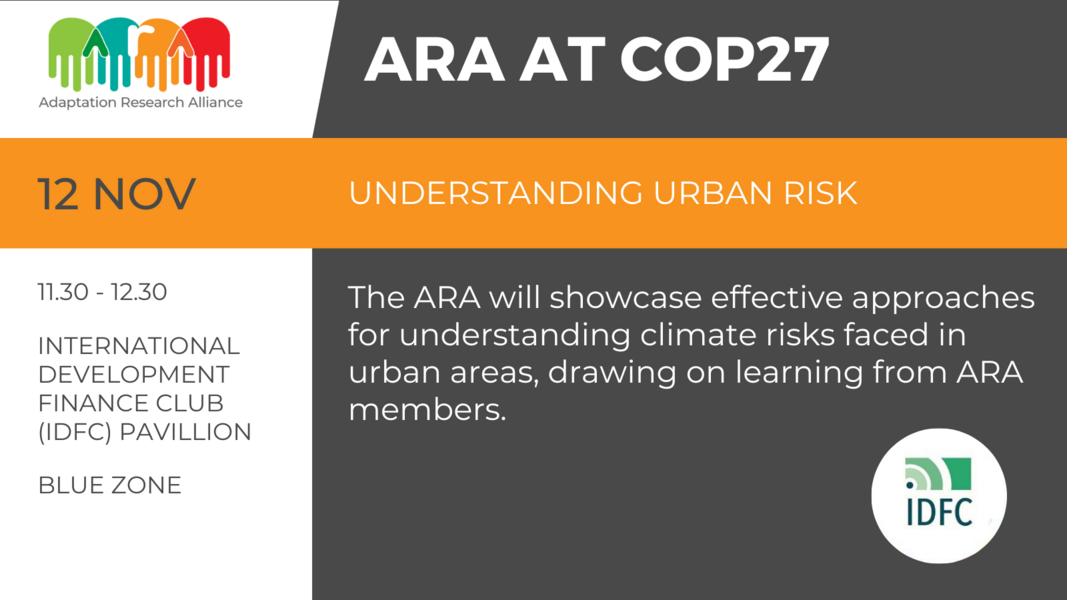 Blurb: The highly interactive event will involve a vibrant pitch session with Global South adaptation entities including Charles Tonui (Indian Institute for Human Settlements), Ericka Lynne Nava (Philippine Action for Community-led Shelter Initiatives) ONLINE, Alice McClure (University of Cape Town) ONLINE and Shiraz Wajih, Gorakhpur Environmental Action Group (GEAG).
The session will also feature brief presentations from speakers Jesse DeMaria-Kinney (ARA), Aditya Bahadur (ARA), Rosalind West (ARA), with adjudication from Sheela Patel (SPARC) and Mark Harvey (Resurgence).
Location: International Development Finance Club (IDFC) Pavilion (Blue Zone)
Join the ARA
Want to join our global coalition? Learn about the benefits of ARA membership and whether your entity or organisation is eligible.