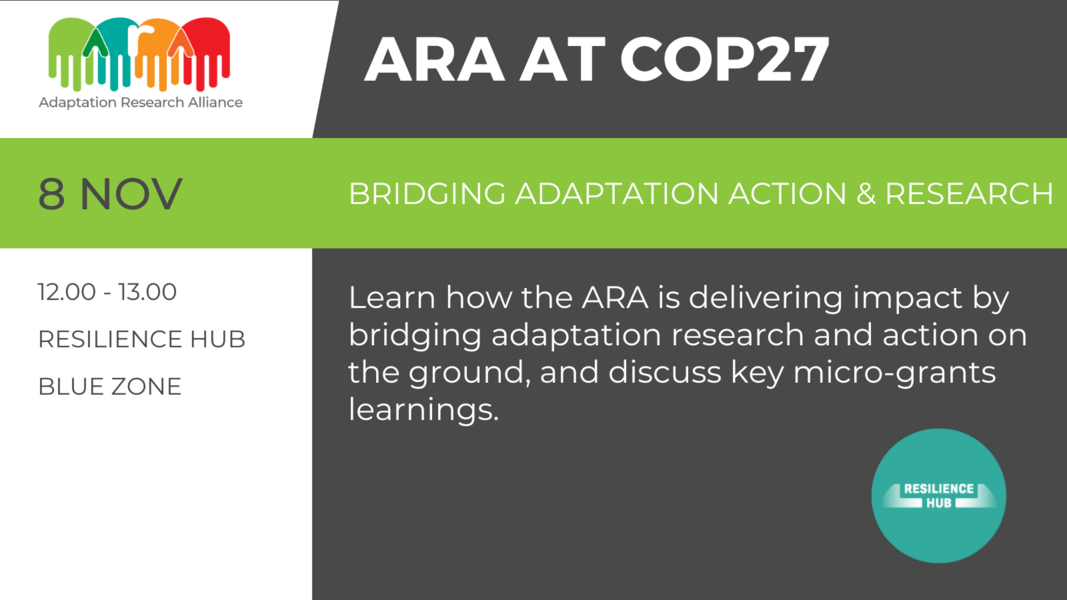 The event will reflect on key learnings from 25 micro-grants delivered by organisations in developing countries to look at burning issues impacting their communities, as well as a consultative process on financing locally-led resilience.
These initiatives and others have shaped the ARA's submission to the Global Stocktake, which is based on views from on-the-ground practitioners.
The event will conclude with the launch of the second round of Grassroots Action Research Micro-grants for local organisations in the global South, as well as other exciting announcements from ARA members.
Speakers include: Anand Patwardhan, Rosalind West and Jesse DeMaria-Kinney (ARA); Joanes Atela (Africa Research and Impact Network, ARIN); and Victoria Matusevich (Avina).
Location: Resilience Hub (Blue Zone)
Watch: Live streaming link
Join the ARA
Want to join our global coalition? Learn about the benefits of ARA membership and whether your entity or organisation is eligible.