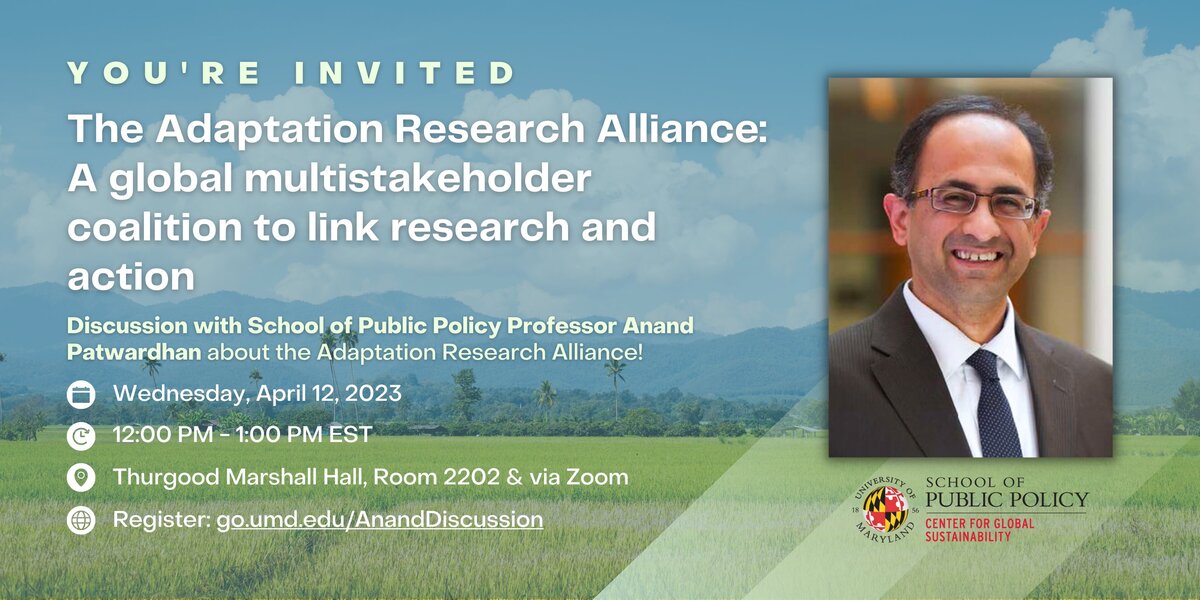 Join this digital event with the Center for Global Sustainability at the University of Maryland for a discussion with School of Public Policy Professor Anand Patwardhan about the Adaptation Research Alliance.
Location: Maryland, USA
More details: Register here
Join the ARA
Want to join our global coalition? Learn about the benefits of ARA membership and whether your entity or organisation is eligible.