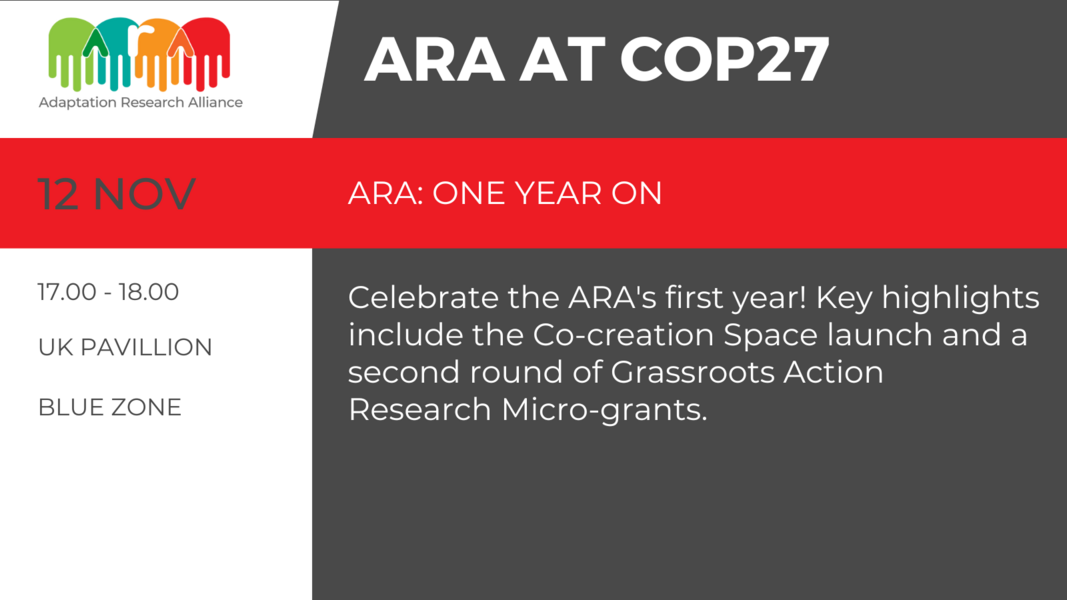 The Adaptation Research Alliance (ARA) is celebrating its first year! The ARA will showcase how it is delivering impact by bridging adaptation research and action. Key highlights include the launch of the Co-creation Space to scope new programmes and the second round of Grassroots Action–Research Grants for local organisations in the Global South.
Speakers include: Rosalind West (ARA), Anand Patwardhan (ARA), Jenny Frankel-Redd (Bill and Melinda Gates Foundation), Judy Omumbo (African Science Foundation), Akanksha Sharma (GSMA).
Location: UK Pavilion (Blue Zone)
Join the ARA
Want to join our global coalition? Learn about the benefits of ARA membership and whether your entity or organisation is eligible.